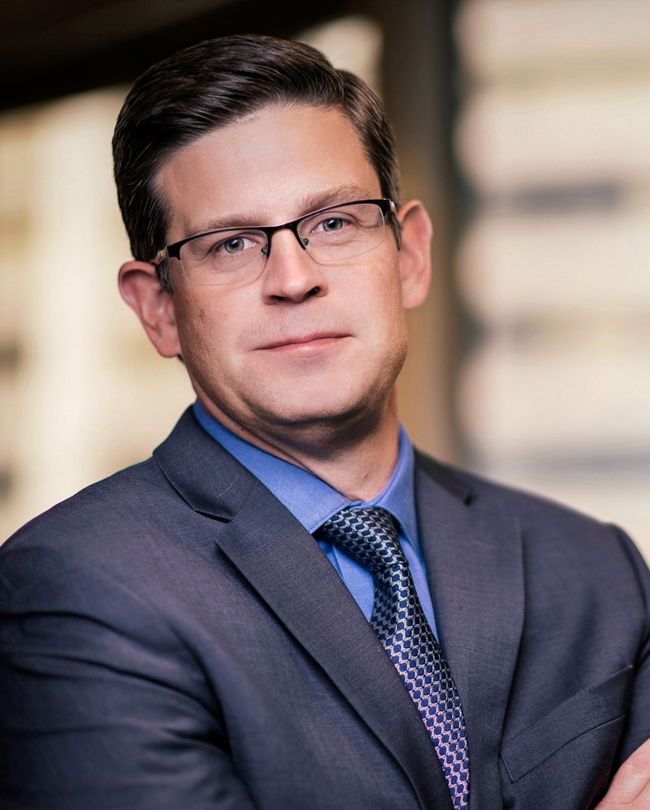 Partner, Lisle Office and Rockford Office
M. Neal Smith, Jr.
Neal represents municipalities, school districts, community colleges and other local governmental clients as well as companies and individuals in a wide range of complex legal matters. In addition to representing clients in tort and commercial litigation, Neal represents clients in several unique areas of the law including land use and zoning litigation, construction litigation and election law and campaign finance matters. Neal has represented clients in state and Federal Court and before administrative agencies such as the Illinois State Board of Elections, the Illinois Commerce Commission and the Illinois Labor Relations Board.
Neal advises clients in contract drafting and review. For local governmental clients, he prepares and reviews ordinances, resolutions and intergovernmental agreements, attends board and committee meetings and advises elected and appointed officials and employees on all types of legal issues that concern local governmental clients. Neal Smith concentrates his practice in the areas of board governance, land use issues, tax, finance and litigation. Neal advises municipal and school district electoral boards and candidates running for public office on issues concerning ballot access and campaign finance.
Awards
Illinois Leading Lawyer, Election, Political & Campaign Law; Governmental, Municipal, Lobbying & Administrative Law; Land Use, Zoning & Condemnation Law; and School Law
Education
J.D., cum laude, Northern Illinois University College of Law
B.A., Hampden-Sydney College
Admitted to Practice
U.S. District Court for the Central District of Illinois
U.S. District Court for the Northern District of Illinois
Supreme Court of Illinois
Organizations
American Bar Association
Chicago Bar Association
DuPage County Bar Association
Illinois Bar Association
Illinois Township Attorneys Association
Illinois Local Government Lawyers Association
Will County Bar Association
Recent Publications
Co-Author, "Public Water Districts" Special Districts, IICLE (2023)
Author, "Court affirms candidate's ballot removal, resolves lower court split," Chicago Daily Law Bulletin (2021)
Co-Author, "Variations, Special Uses, and Appeals from Administrative Decisions" Land Use Law: Practice and Procedure, IICLE (2021)
Author, "Residency" Election Law, IICLE (2020)
Author, "Vacancies in Office and Vacancies in Nomination" Election Law, IICLE (2020)
Author, "Federal Courts Weigh in on State's Nov. 3 Ballot Access Requirements" Chicago Daily Law Bulletin (2020)
Co-author, "High Court Gives Detailed Account on Torts, Discretionary Immunity," Chicago Daily Law Bulletin (2020)
Author, "Campaign Finance and Disclosure Requirements in Illinois" DCBA Brief (2020)
Co-author, "Alarm Contractors' Argument Gets Green Light to Challenge Ordinance," Chicago Daily Law Bulletin (2019)
Author, "Police Officers' and Firefighters' Pension Boards" Municipal Law: Financing, Tax and Municipal Property, IICLE (2021)
Co-author, "1st District Refuses to Sanction 'Side Letter' Pension Spike," Chicago Daily Law Bulletin (2018)
"Settlement Crumbles; Appeals Court Declines to Put Pieces Back Together," Chicago Daily Law Bulletin, (2015)
"On Public Display: Advertising in Schools," UPDATE Magazine, IASBO (2015)
"Could Your Township Benefit From the Work of a Committee?" Township Perspective, Township Officials of Illinois (2013)
Co-author, "Annual Town Meetings" Township Clerks Handbook, Township Clerks of Illinois (2013)
Co-author, "Town Budget and Levy Process," Township Clerks Handbook, Township Clerks of Illinois (2013)
"What to do when Unsafe Properties Pose a Threat to the Welfare of the Citizens in your Township," Township Perspective, Township Officials of Illinois (2012)
Recent Presentations
Legal Issues Impacting Not-for-Profit Corporations in Illinois, Bolingbrook Area Chamber of Commerce Nonprofit Coalition (February 2020)