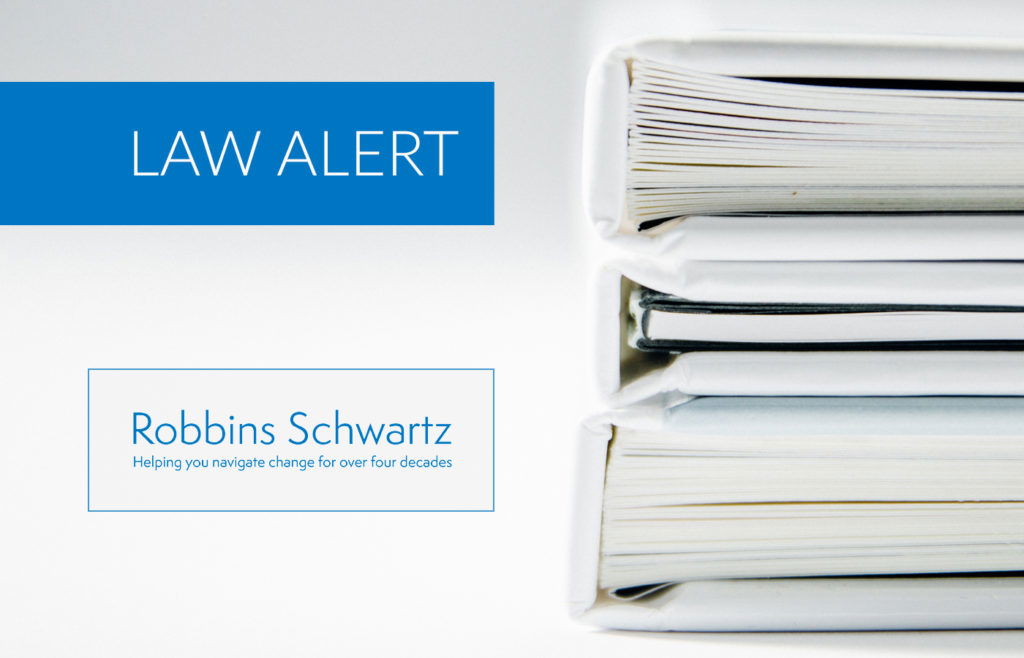 New Posting Obligations for IMRF Employers
Public Act 97-609, effective January 1, 2012[1], adds a new section to the Open Meetings Act (5 ILCS 120/7.3), creating two new posting obligations for IMRF employers:
The total compensation package[2] ("TCP") for every IMRF-covered employee earning a TCP in excess of $75,000, within 6 business days after approval of the budget.
The TCP for each IMRF-covered employee earning a minimum of $150,000 in TCP, at least 6 days[3] prior to approving such employee's TCP.
The above TCPs must be posted on the employer's website or at its principal place of business. If the employer maintains a website but decides to post this information only at its principal office, than the employer's website must explain how to access this information.
If you require additional information regarding this new law, please do not hesitate to contact any RSNLT Labor & Employment attorney.
Catherine R. Locallo, an associate in the firm's Chicago office prepared this Law Alert.
---
[1] Please note that Public Act 97-609 also amends certain sections of the Pension Code, which are effective immediately. RSNLT will be issuing a separate In Brief summarizing the changes to the Pension Code.
[2] An employee's "total compensation package" includes payment by the employer for salary, health insurance, housing, vehicle and/or clothing allowances, bonuses, loans, and vacation and sick days granted.
[3] Since the word "business" was not used for this particular posting requirement, we presume the legislature intended this to be 6 "calendar" days.