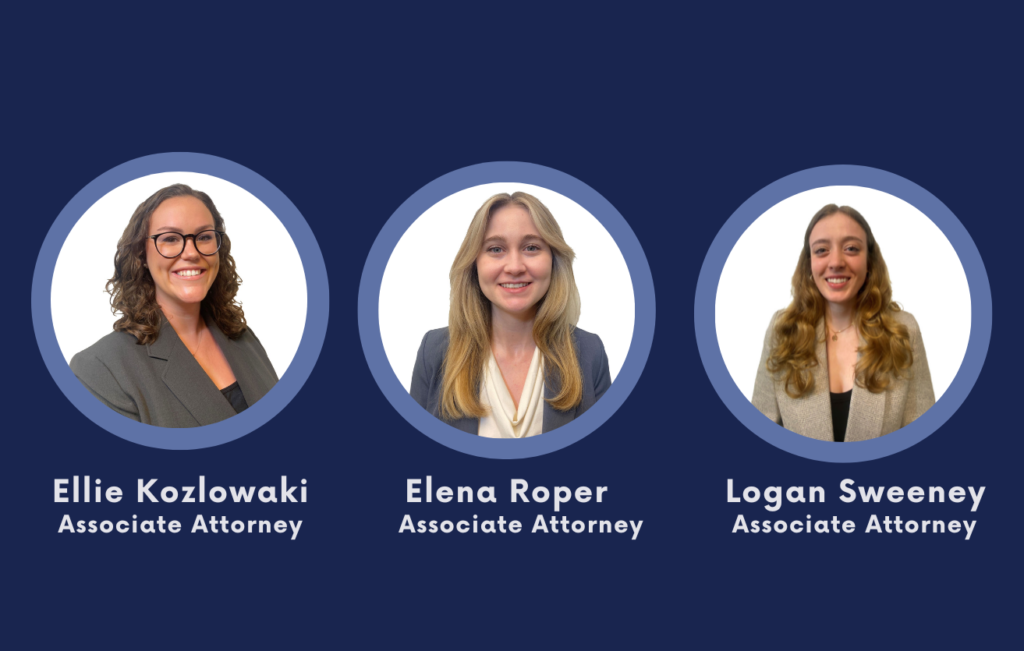 Robbins Schwartz is Pleased to Announce New Attorneys
After receiving her degree from the University of Illinois Chicago School of Law, Ellie Kozlowski has joined the firm with a focus on labor and employment.
Elena Roper received her degree from Indiana University Maurer School of Law, practicing in litigation with a concentration in labor and employment.
Logan Sweeney graduated from Loyola University Chicago School of Law, focusing her practice on construction, commercial transaction, and real estate.
We are confident that Ellie, Elena and Logan will enhance the firm's capabilities and aid us in delivering exceptional representation to our clients. Welcome to our team!