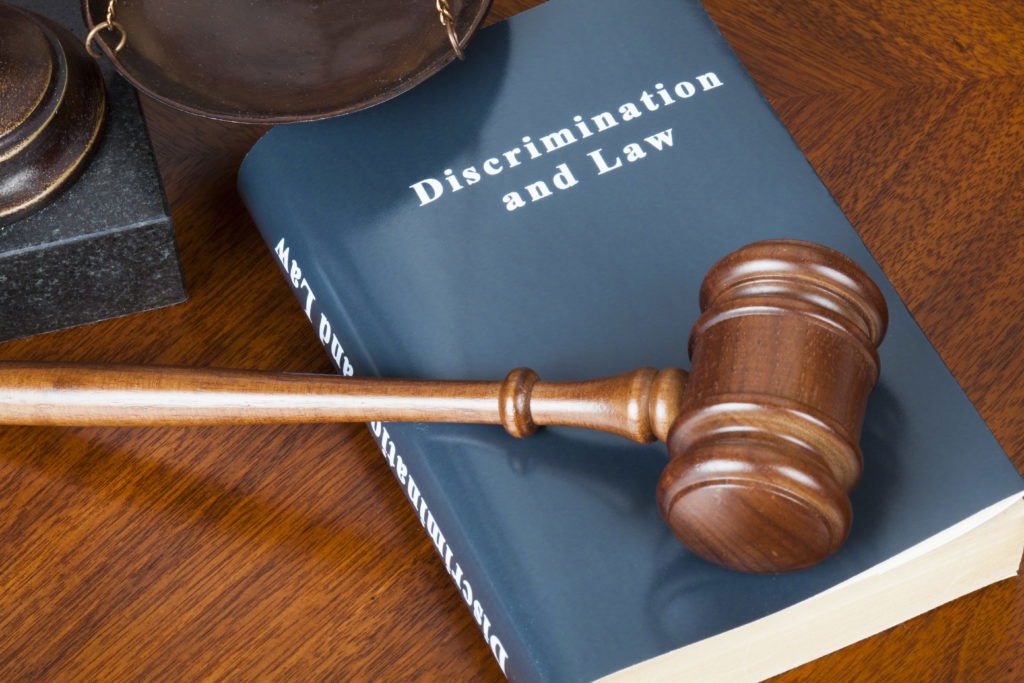 Government's Use of Race and Gender Criterion to Remedy Historical Discrimination Against Women and Minorities Found to be Unlawful Discrimination
In another reminder of the importance of understanding the legal limitations of workplace Diversity, Equity, and Inclusion ("DEI") initiatives, recent lawsuits and court decisions successfully challenged even the federal government's DEI initiatives to address and remedy historical discrimination. As an example of the challenges to workplace DEI programs, a recent lawsuit filed in a Florida federal court alleges that the federal government's ("Government") $1.2 trillion federal "Infrastructure Investment and Jobs Act" ("the Jobs Act") violates the Equal Protection Clause of the Constitution because it sets aside $37 billion of ground transportation funds for certain minority and women contractors. Bruckner vs. Biden (July 13, 2022). Christian Bruckner, a white male contractor, complains that the Government's use of race and gender preferences results in Bruckner having "fewer and fewer" opportunities to compete for Government contracts. The lawsuit asserts that the Jobs Act's use of race and gender to set aside certain contracts, is not justified by a "compelling government interest" and is not "narrowly tailored" to address that interest. The Wisconsin Institute for Law and Liberty, a conservative law firm that routinely challenges federal DEI initiatives is representing Bruckner. We will continue to monitor this lawsuit.
Bruckner's lawsuit finds support in 2021 federal court decisions striking down similar Government diversity and equity efforts. In the case of Vitolo v. Guzman (May 27, 2021), decided on a split vote by the Sixth Circuit Court of Appeals, the Government's "American Rescue Plan Act of 2021" ("Rescue Plan Act"), which, among other things, allocated almost $29 billion dollars to help restaurants survive the Covid-19 pandemic, was struck down as discriminatory based on race and gender. The Rescue Plan Act has a provision which provides a 21-day "priority funding process" for "restaurants that are at least 51% owned and controlled by women, veterans or the socially and economically disadvantaged". According to the Small Business Administration ("SBA"), which is charged with distributing the funds, groups that automatically qualify as "socially or economically disadvantaged" include, "Black Americans", "Hispanic Americans", "Asian Pacific Americans", "Native Americans" and "Subcontinent Asian Americans". Applicants who do not meet the above criteria, can still qualify for the 21-day priority funding if they can establish that they experienced racial or ethnic discrimination or cultural bias.
In ruling the SBA's 21-day priority process unconstitutional, the Court of Appeals opined that while the Government claims a "compelling interest" in remedying past societal discrimination against minority business owners as a basis for the 21-day priority, the Government failed to identify specific incidents of past discrimination to support its position. The Court rejected the Government's extensive statistical data establishing that a greater number of minority-owned businesses were forced to close during the pandemic compared to non-minority restaurants stating, "when it comes to general societal disparities, there are simply too many variables to support inferences of intentional discrimination." The Sixth Circuit went on to opine that even if the Government met its burden of showing a "compelling interest" for the use of race, it was not able to meet the second hurdle of the analysis, that the 21-day priority period was "narrowly tailored" to address the interest. Finally, the court, in a brief fashion, also rejected the Government's 21-day priority funding process for women owned restaurants. Unlike race, the use of gender is permissible if there is an "important" reason for doing so. This is a less stringent burden than the "compelling interest" requirement when using race. According to the Court, the Government did not meet even this less burdensome requirement, reiterating that extensive data showing societal discrimination against women is not enough.
Additionally, in June and July 2021, lawsuits were filed over a provision of the Government's Rescue Plan Act designating $4 billion in loan forgiveness for pandemic affected "socially disadvantaged" farmers defined as Black, Hispanic or Latino, Asian, Native Indian, or Native Alaskan and Hawaiian or Pacific Islander.
White farmers filed suit claiming this provision of the Rescue Plan Act, unlawfully discriminated against them in violation of the Constitution's Equal Protection Clause. In response, preliminary injunctions and/or temporary restraining orders were issued by courts in Texas and Wisconsin prohibiting the loan forgiveness program from going into effect. These courts did not rule on the merits of the complaints but issued temporary restraining orders or injunctions finding that the farmers have a good chance of succeeding on their claim that the Government failed to present sufficient evidence of specific discrimination against Black farmers to justify the use of race in forgiving certain loans of Black farmers.
The above-described cases demonstrate that litigation challenging DEI initiatives as unlawful discrimination is on the rise, and it appears certain courts are inclined to agree with these challenges even where statistical data indicates historical discrimination against women and minorities. While it would be short-sighted for employers to cease efforts to diversify its workplace where diversity is lacking, employers must be mindful of the current state of the law and legal challenges to DEI efforts. Considering these legal challenges, employers should consider engaging in a legal audit of their DEI initiatives. The audit will provide feedback on the strengths and vulnerabilities of your DEI initiatives and guidance on revisions and updates to fortify these initiatives from challenges.
Finally, we remind educational institutions that the United States Supreme Court will hear arguments in October 2022 on Harvard and the University of North Carolina's use of race as a factor in their student admission policies. Even though this case involves student admission DEI initiatives, its highly likely that the Supreme Court's decision will discuss the future use of race and gender in a much larger context including employer DEI efforts.
Frank B. Garrett III is a partner in the firm's Chicago Office and focuses on employment law, Higher Education, and litigation. Frank has extensive experience in advising and counseling clients on how to strengthen their DEI initiatives against legal challenges.