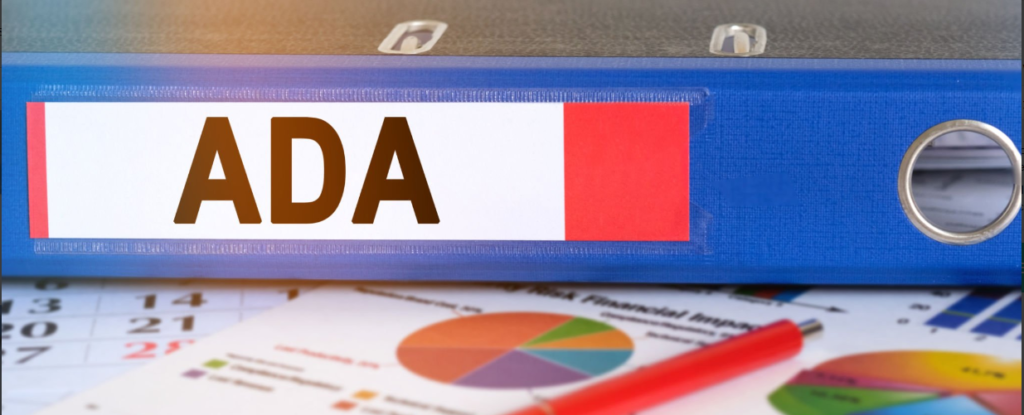 Supreme Court Signals That An Employer is Entitled to Ultimate Discretion in Deciding What is Reasonable Workplace Accommodation Under the ADA
The United States Supreme Court declined to hear Jay Hannah's ("Hannah") complaint that his employer, United Parcel Service ("UPS") failed to accommodate his disability, hip bursitis, and let stand the Fourth Circuit Court of Appeal's decision in favor of UPS. Hannah v. United Parcel Services, (Fourth Circuit Court of Appeals, July 10, 2023, denied further hearing by the Supreme Court on November 16, 2023). The Court of Appeals determined that UPS was not obligated to provide Hannah with a smaller truck with a softer suspension as a reasonable accommodation under the ADA. The Court further determined that UPS's action in reviewing medical information from Hannah's doctor about his disability and meeting with Hannah on one occasion satisfied the ADA's requirement that an employer should engage in an informal, interactive discussion with an employee before making a final decision on the requested accommodation. This decision is an extremely helpful one for employers because it strengths the general principle that the employer's offer of a reasonable accommodation will be given deference by the court and further shows that the interactive discussion between an employer and employee does not require multiple meetings or extensive discussions.
Hannah was first employed with UPS in 2008 and at the time of his complaint, he was a package delivery driver. UPS drivers are assigned delivery routes based on seniority and a bidding process under a Collective Bargaining Agreement ("CBA"). Hannah was assigned a 600-cubic-feet truck because UPS determined that was the size of truck that his assigned route required in terms of package deliveries. Hannah, because of an injury to his hip and buttocks, requested that he be given a smaller truck with a softer suspension, or that he be allowed to work "an inside job." UPS denied his requests, because the smaller truck was not feasible for the route he drove and there were no "inside positions" available. UPS, however, did provide Hannah with a better padded seat for his truck and offered him an indefinite unpaid leave of absence with the option to return to work when his injuries healed. Hannah disputed that the unpaid leave of absence was a reasonable accommodation but nevertheless went on unpaid leave for several months and when he returned to work, thereafter, filed a charge of ADA discrimination with the EEOC.
Hannah's case wound its way up to the Court of Appeals which ultimately issued a decision affirming the lower court's ruling that UPS did not violate the ADA when it denied Hannah's request to drive a smaller truck because the evidence presented shows that the route he was assigned required the size truck he was currently driving. To give Hannah a smaller truck with a softer suspension, said the Court, would have required adjusting another UPS driver's route making that driver work longer than 9.5 hours in a day or having Hannah make multiple trips resulting in Hannah working longer than 9.5 hours in a day in violation of the CBA. Additionally, UPS asserted that granting Hannah's requested accommodation would have resulted in increased maintenance costs, more vehicle wear and tear and increased fuel and oil usage, all factors that could be considered in determining whether an accommodation was reasonable.
The Court determined that the accommodation requested by Hannah would not have resulted in him being able to perform the essential functions of his position; to drive a 600-cubic-foot truck. "An accommodation is not reasonable if it does not enable the employee to perform the essential functions of the job."
Regarding Hannah's argument that UPS's offer of an unpaid leave of absence was not a reasonable accommodation, the Court noted that the ADA specifically authorizes unpaid leave as a reasonable accommodation. 42 U.S.C. § 12111(9)(b). Additionally, the ultimate discretion to choose among reasonable accommodations rests with the employer.
As to Hannah's claim that UPS failed to engage in an interactive discussion with him on his accommodation request, the Court noted that UPS representatives met with Hannah to discuss his doctor's medical certification and his accommodation requests. At this meeting UPS directed Hannah to complete an Accommodation Checklist form. After this meeting, UPS representatives had further discussions among themselves regarding Hannah's requests and then determined that Hannah's request for a smaller truck was not reasonable and that their offer of an indefinite unpaid leave was a more appropriate and reasonable accommodation. UPS advised Hannah of their decision on his accommodation requests via letter. The Court found that processes described above satisfied the interactive discussion requirement under the ADA and stated nothing more was required.
The Supreme Court's decision not to take up Hannah's complaint against UPS likely signals the Court's agreement with the Court of Appeal's decision. While employers must continue to consider and thoroughly process an employees' request for ADA accommodations, an employer's offer of a reasonable accommodation will generally prevail over an employee's accommodation request.