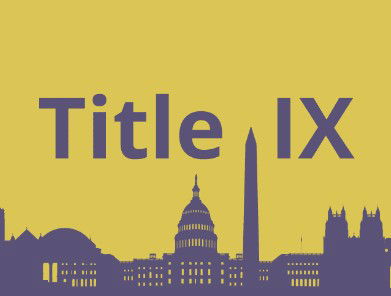 Biden Administration Revisiting Title IX Sexual Harassment Rules
Today President Biden issued an executive order that marked the first public step toward reshaping Title IX regulations about sexual harassment again. Many schools and colleges took significant steps last year to update how they handle complaints about sexual harassment under Title IX when the Department of Education created new definitions and extensive new procedural requirements for such complaints.
The new order directs the Department to review its rules and guidance within 100 days to determine whether they may be "inconsistent" with a policy of guaranteeing students "an educational environment free from discrimination on the basis of sex, including discrimination in the form of sexual harassment … [and] on the basis of sexual orientation or gender identity." The order also directs the Department to review the new sexual harassment rules specifically and to consider whether to suspend, change, or withdraw those rules, which could begin another lengthy rulemaking process.
The rules that went into effect last year are still legally binding and likely will not change for months or even years. We will continue to monitor whether the Department issues further guidance about its interpretation or enforcement of the rules.
For questions about Title IX regulations and related issues, please contact any Robbins Schwartz attorney.