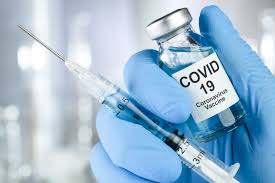 Employers Seek Guidance on COVID-19 Vaccine Incentives
In a February 1, 2021 letter, several employers and business organizations, urged the Equal Employment Opportunity Commission ("EEOC") to provide guidance on employer-provided COVID-19 vaccine incentives. While the EEOC recently issued preliminary guidance on employer wellness programs and allowable incentives in those programs, many employers are uncertain as to whether this guidance allows employers to provide incentives to its employees to get vaccinated.
The employers and business organizations that reached out to the EEOC claim that employer-provided incentives can assist in quickly and efficiently distributing the COVID-19 vaccines and therefore, the ability of the country to reopen quicker and safer. The EEOC has already stated that getting the COVID-19 vaccine is not a medical exam under the Americans with Disabilities Act ("ADA"). However, it is unclear whether the prescreening questions and obtaining of limited medical information before an individual is given the vaccine constitutes a medical exam under the ADA.
Large employers such as Aldi and Dollar General have already announced employee vaccine incentives such as providing four (4) hours of paid time to get the COVID-19 vaccine. Robbins Schwartz will continue to follow developments in this area and provide updates on the EEOC's response.