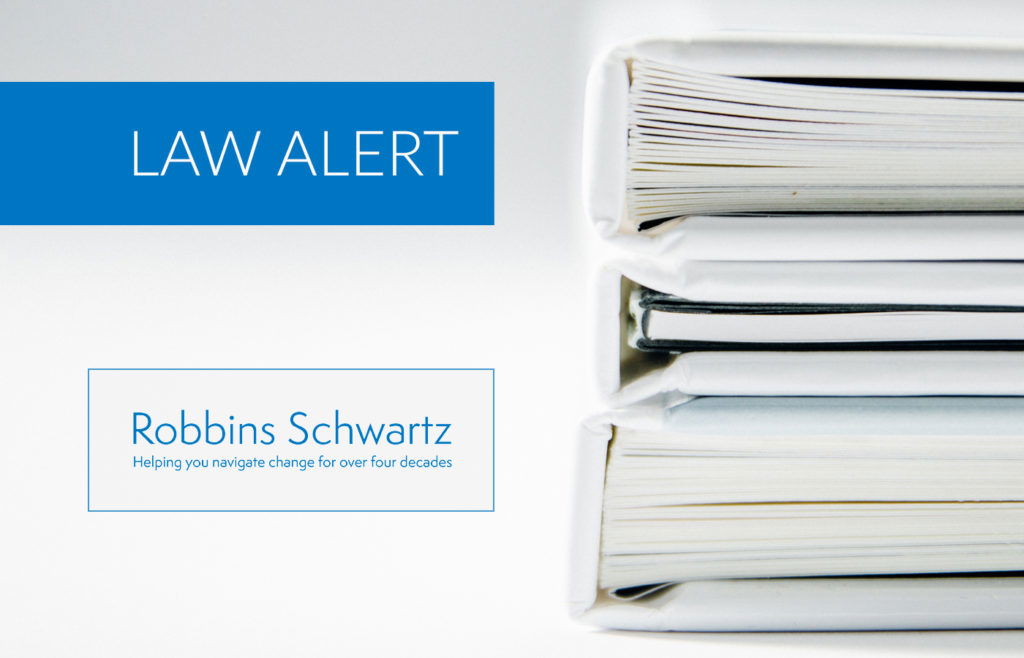 COMING SOON: Legislative Action to Revert to 6% Rule
Three bills have been introduced which would amend the TRS and SURS Articles of the Illinois Pension Code to revert back to the 6% rule for end-of-career earnings increases for participants:

Senate Bill 1952, Senate Bill 60 and House Bill 350.  Each of these bills would require a TRS or SURS-covered employer to make an additional employer contribution for a participant whose earnings for any period used to determine the "final rate of earnings" ("FRE" period) exceed the participant's earnings for the previous year by more than 6% (instead of the current 3% threshold).  SB1952 passed the Senate and is now in the House, and HB350 passed the House and is now in the Senate.  SB60 sits in Assignments.
Robbins Schwartz will continue to track the status of these bills when the General Assembly returns from Spring Break in May. 
We will update you further if any of these bills pass both chambers and make its way to the Governor's desk.