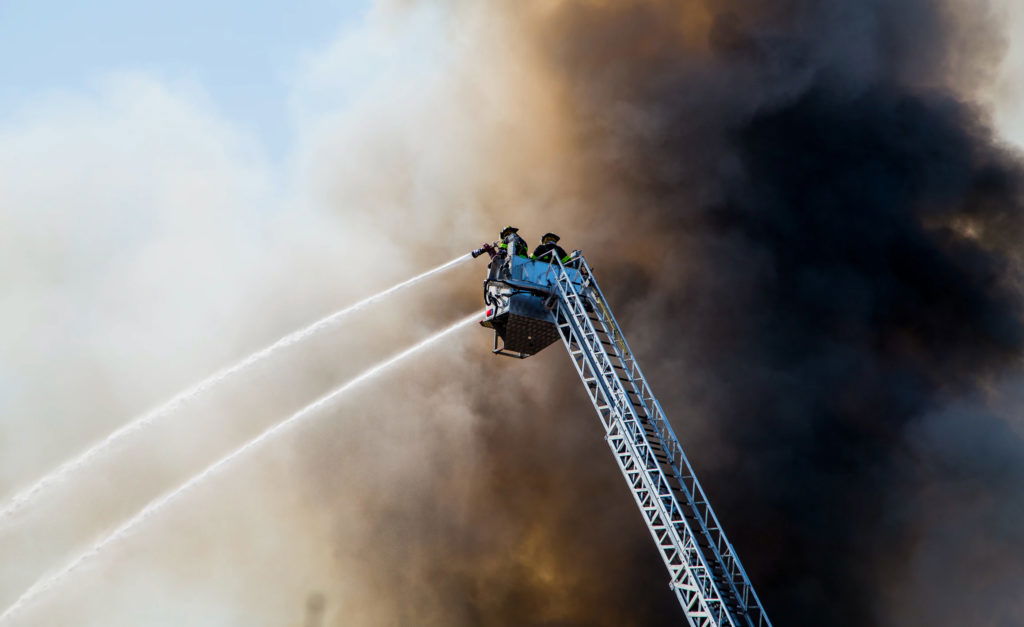 Appellate Court Further Clarifies "Act of Duty" Pension Standard
In Frisby v. Village of Bolingbrook Firefighters' Pension Fund, 2018 IL App (2d) 180218, the Second District Appellate Court has further clarified the "act of duty" standard for downstate firefighters.  In Frisby, the Board of Trustees of the Village of Bolingbrook Firefighters' Pension Fund ("Board") denied plaintiff's request for a line-of-duty pension but granted her request for a not-on-duty pension.  In support of its denial, the Board relied on its determination that plaintiff was injured after arriving to work early in her own vehicle, parking in the fire-station parking lot, and then proceeding to slip on black ice after exiting the vehicle.  Plaintiff argued that she was injured while on duty since she had to arrive to work early to prepare for her shift in order to be dressed and ready to clock in on time. 
The Board determined that plaintiff was not injured while performing an "act of duty" as defined in the Pension Code.  Specifically, it found that when plaintiff arrived early, she was not yet on duty and that she was not performing an act for the direct purpose of saving the life of property of another.
The trial court reversed the Board's decision after determining that plaintiff was performing an "act of duty," noting that in order to be fully prepared and ready for work as required by the rules of the fire department, one has to arrive to work, park a vehicle and walk into work prior to the beginning of the shift.
The appellate court, applying the clearly-erroneous standard of review, reversed the trial court's decision and affirmed the Board, noting that plaintiff was not injured while performing an "act of duty" as defined by the Pension Code. The appellate court explicitly denounced that plaintiff was injured while performing an act imposed upon her by Village ordinances or fire-department rules or regulations, as required by the Pension Code. Plaintiff could have started her shift on-time without taking any of her actual steps on the day she was injured. The appellate court explained that following plaintiff's argument, because the Village and the fire department require a firefighter to appear at work on time, any act in the process of doing so could constitute an "act of duty." Such an interpretation would extend the concepts of "on duty" and "act of duty" beyond their intended scope.
This finding is clearly in line with the intent of the Pension Code.  As the appellate court noted, not every act that happens at work, while on duty, even constitutes an "act of duty."  Pension boards and municipalities should continue to review closely whether injured persons were on duty as part of their analysis for line-of-duty pension applications. 
We recommend reviewing any pension application questions with your Robbins Schwartz attorney.