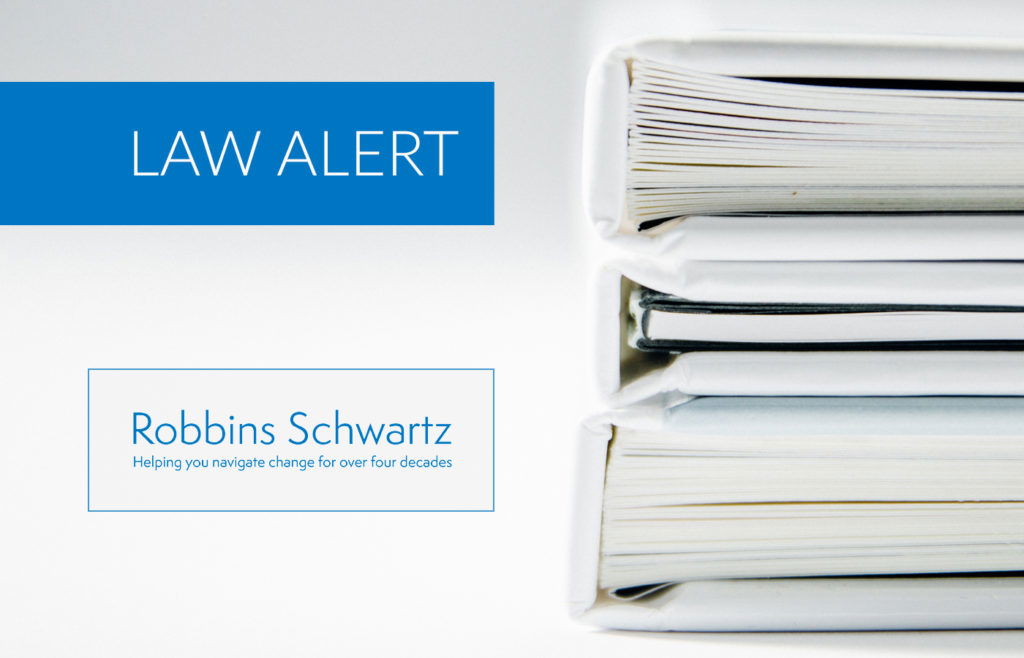 Effective 2019: Additional Workplace Protections for Illinois Military Service Members
Effective January 1, 2019, Illinois has consolidated the majority of the statutory workplace protections provided to military service members under the new Illinois Service Member Employment and Reemployment Rights Act, referred to as "ISERRA" (330 ILCS 61/1 et al.). The new Act repeals the Military Leave of Absence Act, the Public Employee Armed Services Rights Act, the Municipal Employees Military Active Duty Act, and the Local Government Employees Benefits Continuation Act – note, however, that ISERRA has no impact on the Illinois Family Military Leave Act, which is still in place.
ISERRA, while maintaining many of the key elements of the now repealed state statutes applicable to military service members employed in Illinois, also contains a number of new noteworthy provisions for employers to be cognizant of:
Covered military service includes periods when an employee is absent from work due to medical or dental treatment for a condition, illness, or injury sustained or aggravated during a period of active service when treatment is being paid by the U.S. Department of Defense Military Health System.
Service members who are absent on military leave shall, for the period of such leave, be credited with the average of the efficiency or performance ratings or evaluations received for the three (3) years immediately before the absence, and the rating shall not be less than the rating that the service member received during the rating period immediately prior to their absence.
In computing seniority and service requirements for promotion eligibility or other benefits, the period of military duty shall be counted as civilian service.
ISERRA requires Illinois employers to post a notice of employee rights under the Act, which can be found on the Illinois Attorney General's website here.
ISERRA provides aggrieved employees with a private right of action for violations of the Act, with no applicable statute of limitations for filing such a claim. Additionally, the Illinois Attorney General is provided with the authority to bring suit to enforce the Act. Modeled after the federal Uniformed Services Employment and Reemployment Rights Act ("USERRA"), ISERRA provides that the case law and regulations applicable to the federal law are also applicable to ISERRA.
Illinois employers should consider these new requirements when updating its handbooks and polices and when administering leave for employees absent on a covered military leave. Please contact your Robbins Schwartz attorney for further information regarding ISERRA.