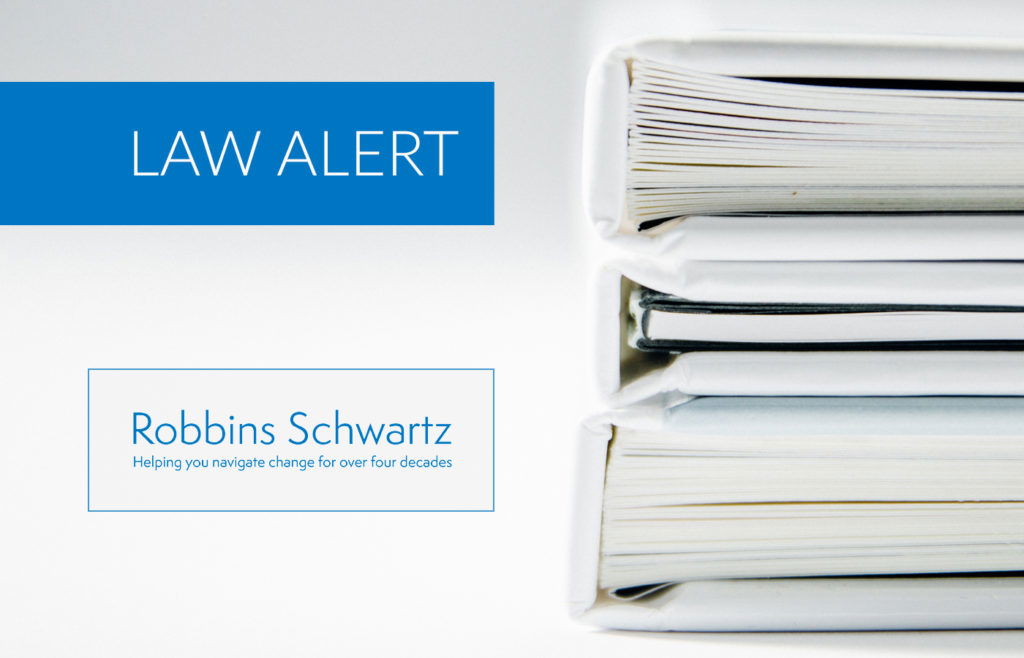 Giving Rectal Diastat During A Seizure Is Not A Reasonable Accommodation
On March 2, 2016, after a two-week trial, Judge Zagel of the United States District Court for the Northern District of Illinois held in United States Department of Justice v. Northern Illinois Special Recreation Association, Case No. 12 C 7613, that the Americans With Disabilities Act did not require defendant NISRA to administer Diastat to participants suffering from seizures. The Court ruled that the Department of Justice ("DOJ") failed to meet its burden of showing that administering Diastat rectally is a reasonable accommodation under the ADA.
NISRA is a special recreation association created through an intergovernmental agreement between 13 local park districts and municipalities. NISRA provides community-based recreation programs for children and adults with disabilities. In the summer, NISRA provides camp programs which are typically staffed by part-time employees in their late teens and early twenties.
NISRA does not employ medical personnel, but its staff assists participants with:
Toileting . . . (including the use of a urinal bottle); changing diapers for both adults and children; showering participants and changing their clothes; lifting participants with physical disabilities; monitoring glucose-sugar levels with blood testing; feeding and medicating participants through gastro-feeding tubes; administering maintenance medications (such as Ritalin and Ativan); and recognizing and responding to a wide range of medical emergencies using first aid.
Some NISRA participants suffer from severe seizure disorders for whom:
Diastat is the only FDA-approved medication for out-of-hospital treatment of emergency seizures. Diastat . . . is administered rectally. It is pre-filled with a single dose prescribed by the participant's treating physician and packaged in a plastic applicator.
The manufacturer's instructions for Diastat are FDA-mandated and state that Diastat rectal gel should only be administered by caregivers who "are able to distinguish the different clusters of seizures" from "the patient's ordinary seizure activity", have been "instructed and judged . . . competent to administer treatment rectally", and understand "which seizure manifestations may or may not be treated" with Diastat. The instructions also state, "The successful and safe use of [Diastat] depends . . . on the competence and performance of the caregiver" and after the person giving Diastat agrees "with the doctor on the exact conditions" for when to give Diastat.
Much of the trial was spent discussing how to administer Diastat:  
During the first five minutes of a seizure, the caregiver should first stabilize the person having the seizure, address any head bleeding, and make sure the patient is settled. To administer Diastat, the caregiver then must find the Diastat, pull the cap off, check it and lubricate it. After partially disrobing the individual while the person is convulsing, the caregiver must then insert the syringe into the person's rectum for a count of three, hold it inside while administering for a count of three, and withdraw it for a count of three.
Although NISRA staff had administered Diastat in the past, the agency had ceased doing so by 2012. The DOJ's complaint against NISRA demanded that it "administer Diastat to participants who have requested Diastat" and "conduct a case-by-case analysis for all other participants requesting Diastat" consistent with the requirements of Title II of the ADA and its implementing regulations.
The Court easily found that a NISRA participant with a severe seizure disorder was a "qualified individual with a disability". However, the DOJ did not prevail under the next part of the analysis. "Under Title II [of the ADA], a requested accommodation must . . . be reasonable." The Court found, "Here, the government has failed to show that providing Diastat is a reasonable accommodation:"
A decision that forces lay people to administer an emergency rectal medication creates several problems . . . The real risk of Diastat [is] in the realities of administering the medicine in a real life emergency situation. The majority of NISRA's summer camp employees are part-time high school and college age students—this must be considered when deciding whether it would be reasonable to require NISRA staff to administer Diastat.
The DOJ argued that giving Diastat is similar to duties already performed by NISRA camp staff, such as helping a participant with a gastro-feeding tube or an Epi-pen. The Court disagreed. "Gastro-feeding tubes differ from Diastat in a crucial way . . . [A] gastro-feeding tube is not reserved for emergency situations . . ." As to Epi-pens, the Court found:
Although Epi-pens [and] Diastat . . . are both required in emergency situations, Epi-pens differ from Diastat in material ways . . . Epi-pens are administered through a needle that can pierce clothing, even thick blue jeans . . . To administer Diastat, the caregiver must remove a person's clothing between their waist and knees. Instead of a needle, Diastat is administered through a plastic applicator that must be lubricated and inserted into a person's rectum. Compared to Diastat, the operation of an Epi-pen is a much simpler task.
Moreover, the FDA-required manufacturer's instructions for Diastat require the caregiver and doctor to "come to an agreement" on the "exact conditions" for when to treat a seizure with Diastat. Mandating administration of Diastat would have required NISRA to disregard the manufacturer's cautionary instructions. The Court concluded that the government failed to meet its initial burden of showing that administering Diastat is a reasonable accommodation under the ADA.
At trial, NISRA successfully showed that it cannot safely administer Diastat to participants because doing so requires a near-medical assessment that Diastat is appropriate for the particular seizure being experienced by a participant. The DOJ has brought similar litigation against other entities serving people with seizure disorders (e.g., US v. Camp Bravo, DJ# 202-35-304 (Maryland), 2015 settlement reached in which summer camp agreed to administer Diastat to camper). Judge Zagel's decision represents a setback for the Department of Justice on this issue, in finding that administration of Diastat is not required as a reasonable accommodation under the the ADA. It supports the position of other entities provide recreation and leisure services to individuals with seizure disorders, but have declined to administer Diastat citing safety concerns.
What the DOJ will do in response to this opinion remains to be seen. Robbins Schwartz will update you on future developments regarding reasonable accommodations for program participants suffering from seizure disorders, as new information becomes available. Please contact us for additional information.