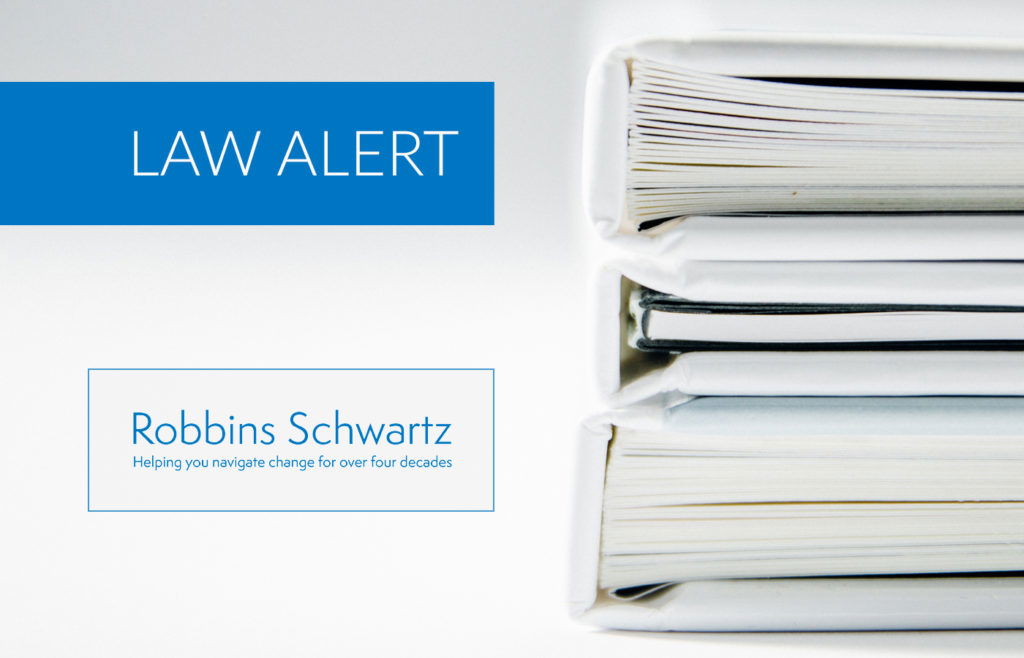 FMLA Coverage Extended To Same-Sex Spouses
On August 9, 2013, U.S. Department of Labor (DOL) issued an internal memorandum to DOL staff members stating that same-sex couples are now eligible to take leave under the Family and Medical Leave Act ("FMLA") to care for an ailing spouse or for the birth or adoption of a child of the same-sex couple. The updated guidance reflects the DOL's implementation of the U.S. Supreme Court's recent decision in U.S. v. Windsor, which struck down as unconstitutional the Defense of Marriage Act (DOMA) which denied federal benefits to married, same-sex couples.
The DOL's updated guidance documents "remove references to DOMA and . . . affirm the availability of spousal leave. . . marriages under the Family and Medical Leave Act" for employees in same-sex marriages. The DOL's updated FMLA fact sheets now define "spouse" as "a husband or wife as defined or recognized under state law for purposes of marriage in the state where the employee resides, including 'common law' marriage and same-sex marriage."
The DOL updates clarify that an employee with a same-sex spouse who was married and resides in a state that allows same-sex marriage is entitled to take FMLA leave to care for the employee's same-sex spouse (who has a serious health condition). The updates ensure that FMLA leave is available to same-sex couples in the 13 states, including Illinois, which recognize same-sex marriages.
The DOL notes that its internal memorandum updating guidance documents "is one of many steps the Department will be taking over the coming months to implement the Supreme Court's decision" and that the DOL will be taking similar steps to ensure that U.S. v. Windsor is implemented "in a way that provides the maximum protection for workers and their families," including employees in same-sex marriages.
Based on the DOL's view that FMLA leave has expanded to cover same-sex spouses of employees, employers should review and, if necessary, revise their FMLA policies, procedures and forms to ensure compliance with the DOL's updated guidance. Robbins Schwartz will continue to monitor developments in this area and update you as the DOL responds to U.S. v. Windsor.
This Law Alert was prepared by Rachel E. Lutner, an associate in the firm's Chicago office.