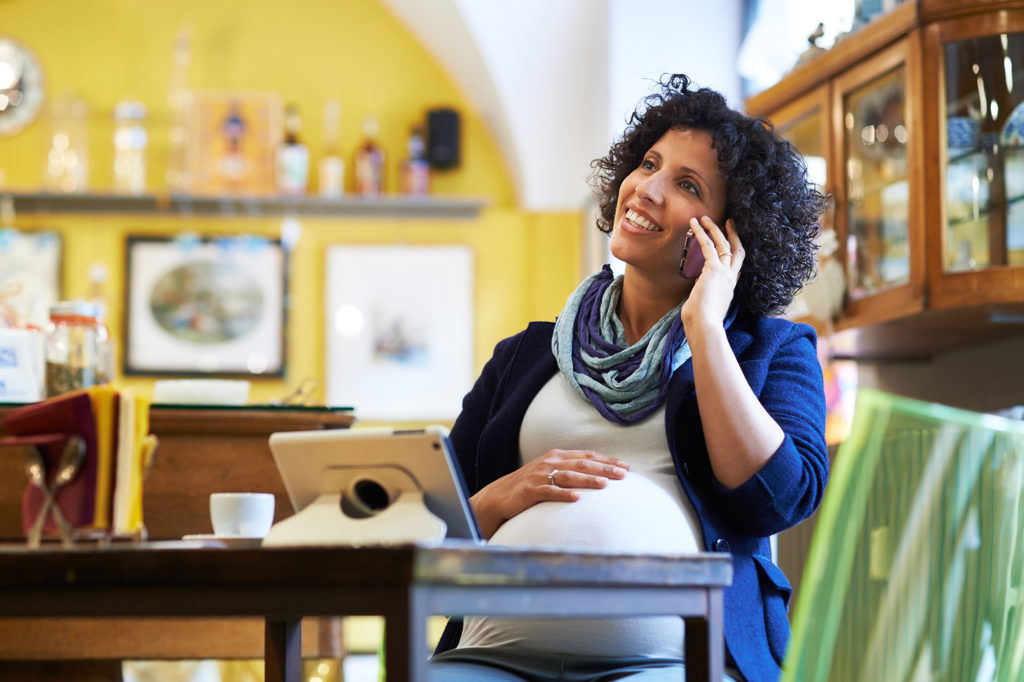 EEOC Issues First New Pregnancy Discrimination Guidance in 30 Years
On July 14, 2014, the U.S. Equal Employment Opportunity Commission ("EEOC") issued its first enforcement guidance in more than thirty years on pregnancy discrimination. The Guidance addresses employers' obligations to pregnant workers under the Pregnancy Discrimination Act ("PDA") and Americans with Disabilities Act ("ADA"). The new guidance coincides with a dramatic increase in EEOC pregnancy discrimination charges: up 46% from 1997 to 2011.
The PDA prohibits discrimination against an employee on the basis of pregnancy, childbirth, or related conditions. The EEOC Guidance interprets this prohibition broadly to include current, past and future pregnancies, and related conditions, such as lactation. The Guidance states that the EEOC will almost never find that an employer's concerns about risks to a pregnant employee or her fetus justify sex-specific restrictions for women of childbearing age.
The Guidance requires employers to treat pregnant women and those with related medical conditions the same as non-pregnant employees. The EEOC takes the position that if an employer provides workplace accommodations, such as leave or light duty to employees who are not pregnant, the employer must offer the same accommodations to pregnant employees. An employer is prohibited from forcing a pregnant employee, who is able to perform her job, to take leave. However, if a pregnant employee requests leave, the employer must grant it on the same basis as employees with other medical conditions are permitted to take leave. Additionally, the EEOC's new Guidance requires employers to provide leave for men: if an employer extends leave to new mothers beyond the period of recuperation from childbirth (such as by providing time to bond with the new child), the employer must provide an equivalent leave to new fathers.
The Guidance also addresses the requirements for accommodation under the ADA for pregnant workers. Although pregnancy is not a disability, the Guidance finds that pregnancy-related impairments, even if temporary, are "disabilities" under the ADA which must be reasonably accommodated by employers. Such reasonable accommodations may include more frequent breaks, modified schedules to accommodate morning sickness, and temporary assignment of light duty. Employers must provide reasonable accommodations to pregnant workers unless doing so would be an undue hardship for the employer.
While the Guidance clarifies the EEOC's expansive view of what constitutes pregnancy discrimination, the Guidance may quickly be superseded by the United States Supreme Court in the case of Young v. United Parcel Services. The issue in Young v. UPS is whether an employer must provide ADA accommodations to pregnant employees. While the EEOC's Guidance requires employers to do so, the Fourth Circuit Court of Appeals held in Young that the PDA does not require such accommodations.
Pending Illinois legislation may also expand workplace protection for pregnant employees. In May, 2014, the legislature amended the Illinois Human Rights Act to require employers to provide reasonable accommodations, such as water, rest and bathroom breaks, and reassignment, to employees for pregnancy, childbirth, and related conditions. If signed by Governor Quinn, this law will take effect on January 1, 2015.
With the increased state and federal focus on pregnancy discrimination, employers should review internal policies on discrimination, accommodation and leave to ensure compliance with the laws regarding pregnancy, childbirth and related medical conditions.