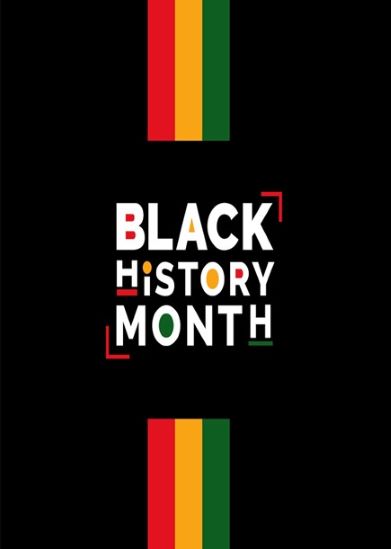 Above and Beyond for the Community
Coffee, HipHop and Mental Health 1051 W. Belmont, Chicago, IL.
Their mission is to bring awareness to the importance of mental health, emotional intelligence and social awareness to one's quality of life, particularly in the black community. Our primary service is to provide access to mental health and therapeutic services by removing the financial, systemic and emotional barriers which prevent healing. They provide free individual and group therapy to those facing financial barriers, particularly in Black neighborhoods. LeMark's donation-based coffee shop model funds the program, builds community and is a space of refuge for those in need of support. Hip-hop is intentionally infused in everything they do, from the beverage menu to the creatively curated events they host throughout the city. Hip-hop was LeMark's saving grace and his own personal therapy.
My Block, My Hood, My City
Provides youth from divested neighborhoods with an awareness of the world and opportunities beyond their neighborhood. We take students on explorations focused on Vocation/Education, Arts Expression, Culinary Experiences, and Recreation. In 5 Years of its existence, the Explorers Program has taken young Chicagoans to hundreds of different exploration sites, both within the city and around the world!
Spotlight
Miss Major Griffin-Gracey
"Mama" is a historic Stonewall Rebellion. She is known for her activism for Transgender civil rights intersects LGBT struggles for justice and equality from the 1960's to today. She was kicked out of college for being caught wearing a dress. Later in her like she was sent back to a male facility prison by her parole officer for wearing light makeup to a meeting. Miss Major moved to San Francisco in 1995. There she began working in HIV prevention and outreach, becoming an advocate and educator with the Tenderloin AIDS Research Center (TARC). Eventually, she started street clinics to provide HIV prevention education out in the community. As a transgender women and Executive Director for Transgender Gender -Variant Intersex Justice Project her and her group advocated for trans women of color in and outside of prison.
Tom Joyner
Alabama Native graduated from his hometown of Tuskegee, Alabama at Tuskegee Institute. In his early life, he protested at the Tuskegee Boycott. As an adult he was know as the hardest working persons on the radio. For 8 years he proceeded to work 2 radio jobs: one in Dallas for the morning and one in Chicago for the afternoon traveling between both each day. Once achieving his own show she stated The Tom Joyner Foundation Through fundraising and donor development initiatives. Over $69 million has been raised to support more than 32,000 students attending HBCUs. Additionally, the Foundation has recommended internships, offered matching grant support, and career development to deserving students
Legal Spotlights
Blanche K. Bruce
Born into slavery in 1841, Blanche K. Bruce spent his childhood years in Virginia where he received his earliest education from the tutor hired to teach his master's son. At the dawn of the Civil War, Bruce escaped slavery and traveled north to begin a distinguished career in education and politics. Elected to the Senate in 1874 by the Mississippi state legislature, he served from 1875 to 1881.
Carol Moseley Braun
Illinois native Carol Moseley Braun was sworn into the Senate on January 3, 1993, becoming the first African American woman ever to serve as a U.S. Senator. During her Senate career, Moseley Braun sponsored progressive education bills and campaigned for gun control. Moseley Braun left the Senate in January of 1999 and soon after became the U.S. Ambassador to New Zealand, a position she held until 2001. Moseley Braun ran for the Democratic nomination for president in 2004.
Raphael G. Warnock
On January 20, 2021, Raphael G. Warnock stamped his name in the history books by becoming the first African American Senator from Georgia. In a tight race between incumbent Kelly Loeffler, Warnock won the race for the seat by 2 percentage points.
Black Owned Restaurants (Chicago)
Oooh Wee! IT IS! 7922 S Western Ave (Auburn Gresham) & 33 E 83rd street (Chatham)
Ethiopian Diamond Restaurant – 6120 N Broadway (Edgewater)
Soulé – 3615 W Roosevelt Rd. (Homan Square)
Batter & Berries- 2748 N Lincoln Ave (Lakeview)
Kitchen + Kocktails by Kevin Kelley – 444 N.
Wabash Street (River North)
Kizin Creole Restaurant – 2311 W Howard (Rogers Park)
Safari Lounge & Ethiopian Cuisine – 7124 NClark St (Rogers Park)
Majani Soulful Vegan Cuisine – 7167 S. Exchange Ave (South Shore)
Frontier- 1072 N Milwaukee Ave (West Town)
Ina Mae Tavern & Packaged Goods – 1415 N Wood St (Wicker Park)
The Delta- 1745 W North Ave (Wicker Park)
Black Owned Restaurants (Suburbs)
Hecky's Barbecue – 1902 Green Bay Rd, Evanston
Jennifer's Edibles Restaurant –1623 Simpson St Evanston
Dee's Place –2600 Navy Blvd (Glenview)
Priscilla's Ultimate Soul Food – 4330 Roosevelt Rd Hillside
Soul & Smoke Evanston – 1601 Payne St EvanstonOn Point Café (catering) – 16661 80th Ave Tinley Park