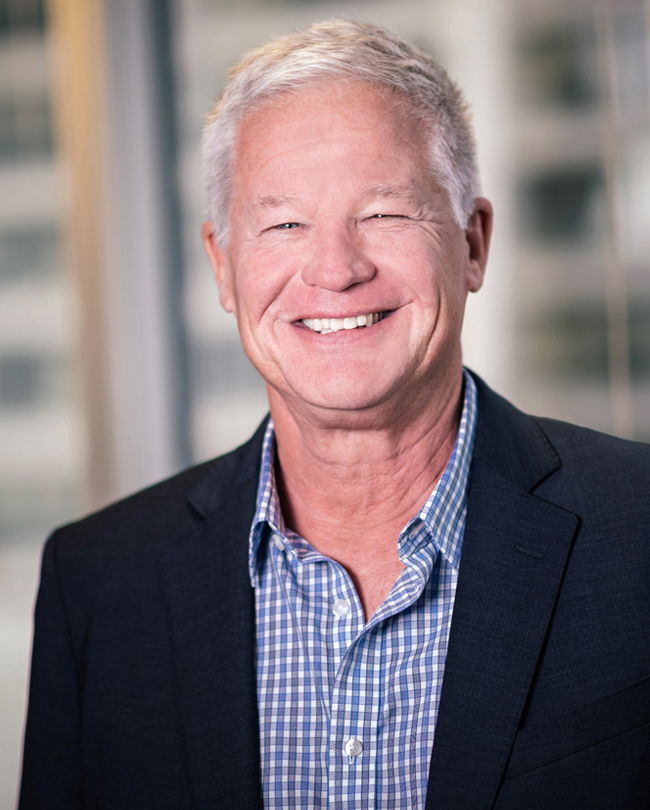 Steven B. Adams
Since beginning his practice in 1985, Steve has provided comprehensive general counsel services for over 30 Chicago-area municipalities, school districts, park districts and other units of local government primarily in northeastern Illinois.
Steve has vast experience handling all aspects of corporate representation of local government units, including Open Meetings Act/FOIA compliance, finance and taxation, labor and employment, contracts and regulatory and administrative law matters, election law, civil rights issues, intergovernmental cooperation and conflict including regional intergovernmental agreements, issuer's counsel for public financings, complex capital and real estate projects, and litigation. Steve has tried cases and actively litigated in state and federal courts on civil rights, election law, land use, construction law and state regulatory issues.
Professional Background
Steve is a member of the Lambda Alpha Land Economics Society, a member of the Board of Directors of the Naperville Heritage Society, former member of the Board of Directors of the Naperville Chamber of Commerce, and former chairman of the Chamber's Legislative Committee. Steve has served as a Police and Fire Commissioner for the City of Naperville, and as an Executive Committee member of the Illinois Police and Fire Commissioner's Association.
Education
J.D., Indiana University, Maurer School of Law
B.A., History & Political Science, Indiana University Bloomington
Admitted to Practice
United States Supreme Court
Illinois Supreme Court
U.S. Court of Appeals 7th Circuit
U.S. District Court (N.D. of IL)
Organizations
Lambda Alpha Land Economics Society
American Bar Association
Illinois State Bar Association
DuPage County Bar Association
Recent Publications
Steve is co-author of the Illinois Institute for Continuing Legal Education's treatise on Park District Law, published in 2011, and co-author of the "Park District Guide to Illinois Sunshine Laws," published in 2012 by the Illinois Association of Park Districts. He recently published "Playing Nice in the Sandbox: Tips to Reduce Board Conflict and Improve Board Outcomes" in the Illinois Park and Recreation Magazine, Vol. 46, No. 5(September/October 2015).
Recent Presentations
Steve is a frequent public speaker on legal developments in real estate, governmental policy and regulatory matters. He has over 50 presentations to organizations such as the Illinois Association of Park Districts, the Illinois Institute of Continuing Legal Education, the National Business Institute, and the Illinois Park and Recreation Association. His recent presentations include:
Commissioners' Use of Social Media, IAPD State Conference (2021)
Legal/Legislative Update, IAPD State Conference (2021)
Representative Experience
Real estate, financing, zoning, A/E, and construction contracts for a 40-acre acquisition and construction of a $20 million recreation center.
Sales, easement, and improvement agreements in support of a US Army Corps/IDNR/Client flood control project, with $15 million value to client; transaction awarded Best Intergovernmental Cooperation Project Award for 2010 by client's trade organization.
Commercial zoning work for two multimillion–dollar mixed use developments projects.
Purchase, finance and redevelopment of a golf course, ski hill and banquet facility; assist client in securing successful $18 million referendum passage for said purchase and renovation of two major capital facilities.
Negotiation and drafting of commercial finance documents, public-private agreements, and real estate purchase agreements (including air rights) for complex public-private parking garage expansion and mixed use commercial (office-retail) development, including creation of various corporate entities for same.
Purchase, finance and development of 18-hole golf course.
Co-authored local air rights development legislation for a major city in northeast Illinois.
Complex tri-party negotiations for a multimillion-dollar regional trail system.