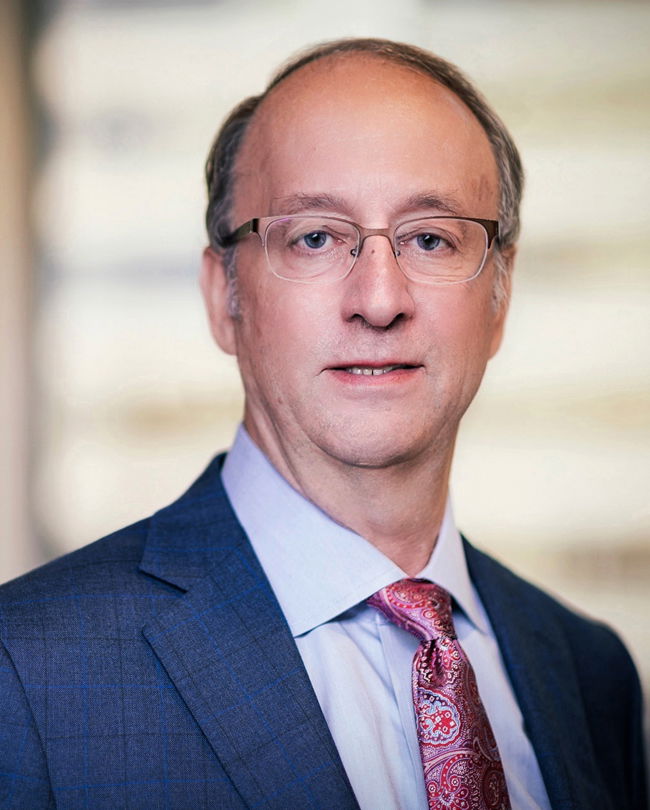 Of Counsel, Chicago Office
Stephen R. Miller
Stephen Miller specializes in litigating public sector liability claims, employment discrimination, construction and general liability suits involving self-insured entities, as well as defending cases arising under law enforcement and public entity liability insurance policies, risk-pooling agreements, CGL and personal lines policies. He has obtained favorable jury verdicts and settlements in a variety of tort and contract cases including employment discrimination, police liability, road and building construction, personal auto, commercial auto and trucking cases, premises liability and other workplace injuries. He also acted as lead trial counsel in defending an SEC Rule 10b-5 securities fraud and breach of contract case, where he obtained a not-guilty jury verdict in federal court in Chicago.
Stephen represents employers in federal court litigation involving age, race, sex, due process, and retaliation claims under Section 1983, Title VII, FMLA, ADA, ADEA, IDEA, Section 504 of the Rehabilitation Act, the Illinois Whistleblower Act, the Illinois Freedom of Information Act, civil RICO, Illinois contract and tort law. He also represents police and fire departments throughout Illinois in the areas of Section 1983 liability including excessive force, police pursuits, class actions involving bond procedures, First Amendment claims, substantive and procedural due process claims and discrimination in hiring and promotion.
Stephen has also litigated a wide range of coverage disputes arising out of personal lines and CGL policies at both the trial and appellate levels. He has consulted with insurers, self-insureds and third party administrators in the areas of claims handling, policy interpretation, risk management and contract drafting.
Awards
Illinois Leading Lawyer, Municipal, Lobbying & Administrative Law, 2012
Education
J.D., University of Michigan
B.A., Northwestern University
Admitted to Practice
U.S. Court of Appeals for the Seventh Circuit
Trial Bar of the U.S. District Court for the Northern District of Illinois
U.S. District Court for the Central District of Illinois
U.S. District Court for the Southern District of Illinois
U.S. District Court for the Northern District of Illinois
Supreme Court of Illinois
Organizations
Chicago Bar Association
Defense Research Institute (DRI)
Illinois Association of Defense Counsel (IDC)
Illinois State Bar Association
Society of Trial Lawyers, Elected Member
Recent Publications
"Collateral Estoppel in Section 1983 Actions," For the Defense, DRI (2001)
"Jury Instructions and Deliberations," Illinois Association of Defense Trial Counsel (IDC) Rookie Seminar, The John Marshall Law School (2001)
"Public Sector Slip and Falls," St. Paul Insurance Company (1998)
"Public Sector Liability–1998," St. Paul Insurance Company (1998)
"Public Sector Liability–1997," St. Paul Insurance Company (1997)
Co-author, "Trial Tactics Under the Tort Reform Act of 1995," IDC Quarterly (1996)
"Current Issues Involving Risk Transfer," Insurance Industry Forum (1993)
"Current Issues in Joint and Several Liability," Insurance Industry Forum (1994)
"Basic Reference Manual for Adjusters," Casualty Adjusters Association of Chicago (1989)
"Contribution Law Changes Favor Illinois Insurers," Claims Magazine (1988)
"Summary Update of Developments in the Law of Contribution," Casualty Adjusters Association of Chicago (1987)
"Questions of Coverage," Casualty Adjusters Association of Chicago (1985)