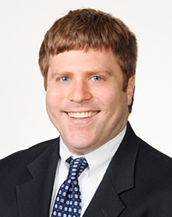 Scott L. Ginsburg
Scott focuses his practice in the area of real property taxation and assessment appeals, where he has tried several cases before the State of Illinois Property Tax Appeal Board, and he litigates cases in the circuit court on valuation and tax rate objections.
Scott also practices in the area of commercial transactions and local government, including contract drafting and review, litigation and alternative dispute resolution. He has experience in representing general contractors, local governments and business owners in all aspects of civil litigation.
Prior to joining Robbins Schwartz, Scott concentrated his practice on litigation, in the areas of commercial disputes, construction defects and labor and employment issues. Scott is also a former judicial extern to the Honorable Michael J. Reagan, United States District Judge, Southern District of Illinois.
Education
J.D., Washington University School of Law
B.A., DePauw University
Admitted to Practice
U.S. District Court for the Northern District of Illinois
Supreme Court of Illinois
Organizations
Illinois State Bar Association, State and Local Taxation Section Council, Member
Recent Publications
Author, "PTAB Clarifies Uniformity Standards for Income Properties," Illinois State Bar Association's Tax Trends (2015)
Author, "Chicago Bears Football Club v. The Cook County Department of Revenue, 2014 IL App (1st) 122892," Illinois State Bar Association's Tax Trends (2014)
Contributing author, "Illinois Supreme Court Clarifies Standard Review for Zoning Decisions," Illinois Municipal Review (2008)
Recent Presentations
Property Tax Assessment Challenges and How to Defend Your Tax Base, PMA Financial Network, LLC (June 2020)