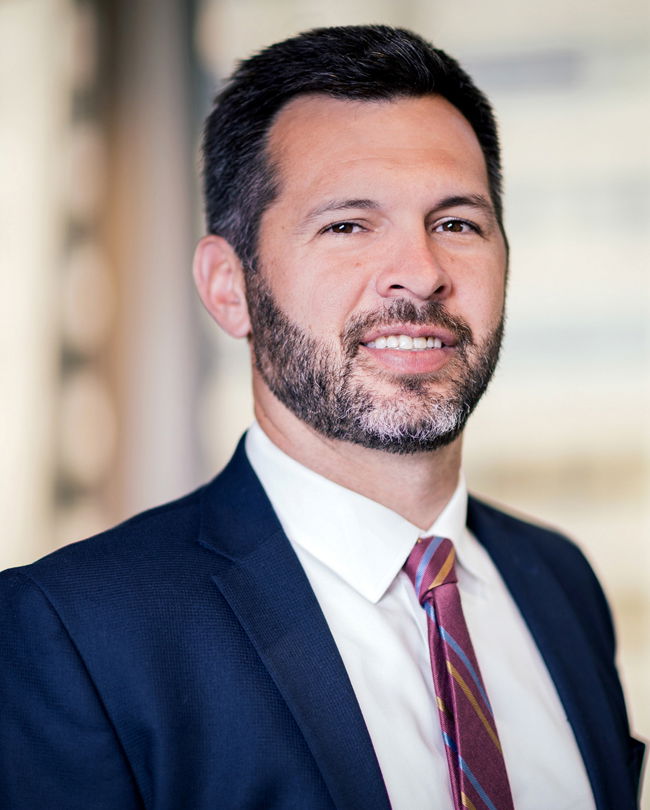 Matthew J. Gardner
Matt Gardner is a partner at Robbins Schwartz where he is a member of the firm's construction, commercial transactions, real estate, and public finance practice groups. Matt represents private and public project owners over the course of construction and development projects, beginning with property acquisition, zoning, contract negotiation and bidding, project management, surety and warranty claims, and any resulting litigation concerning payment, delays, or design or construction defects. Matt also represents contractors, subcontractors, and material suppliers on a variety of construction-related matters, including payment claims, preserving and enforcing lien rights, and defending defect claims.
In addition to his construction and real estate practice, Matt represents school districts, colleges, and educational technology companies in matters relating to student records and data privacy. Matt regularly drafts and negotiates data privacy agreements, software license agreements, and other service agreements that comply with applicable federal and state privacy laws and regulations while simultaneously protecting his client's interests. He was part of a team of Robbins Schwartz attorneys that drafted the Illinois addendum to the National Data Privacy Agreement and frequently advises clients on the evolving legal landscape for education privacy matters and risks associated with data breaches or ransomware attacks. Matt has worked with educational technology clients to successfully complete responses and bid submissions as part of the procurement process for some of the largest school districts in the nation resulting in significant contracts. He also works with education technology clients to prepare subcontracts, policies, and procedures to address data security and compliance with the multitude of state and federal data privacy laws. 
Matt is the past Chair of the Chicago Bar Association Construction Law and Mechanics Lien Subcommittee (2018-19), has testified before the General Assembly on construction-related matters, and is a member of the Illinois State Bar Association and Chicago Bar Association Judicial Evaluation Committee. Matt has also performed pro bono services representing clients through Chicago Volunteer Legal Services and Franciscan Outreach.
Awards
Illinois "Rising Star," by Super Lawyers Magazine, in the area of Construction Litigation (2021-2022)
Education
J.D., University of Wisconsin Law School
B.S., University of Utah
Admitted to Practice
U.S. District Court for the Northern District of Illinois
Supreme Court of Illinois
Supreme Court of Utah
Supreme Court of Wisconsin
Organizations
Chicago Bar Association
Illinois State Bar Association
Recent Publications
Contributing author, "Environmental Issues" Construction Law: Transactional Considerations, IICLE (2021)
Contributing author, "School Property and Environmental Issues" School Law: Organization, Finance, and Property, IICLE (2017, 2021)
Contributing author, "Turner on Illinois Mechanics Liens," Chapter III – Making a Lien Against Private Property Enforceable (2019)
Co-author, "School Construction from Start to Finish: A Project Checklist," School Business Affairs Magazine, ASBO (May 2018)
Contributing author, "Top 11 Public Bidding Questions," UPDATE Magazine, Illinois ASBO (2018)
Contributing author, "Mediation a Win-Win for Clients and their Attorneys in Construction Litigation," Chicago Daily Law Bulletin (March 2018)
Recent Presentations
Best Practices for Safeguarding Data in an Increasingly Digital World, SecurED Schools: K-12 Data Privacy and Cybersecurity Conference (January 2023)
Bidding 101, IASBO Emerging SBO Summit (July 2022)
Legal Considerations Related to Renewable Energy, Illinois ASBO Administrator Academy: Sustainability for PK-12 Schools (May 2022)
School Bidding, Procurement, and Prevailing Wages: From the Basics to the Advanced, IASA Spring Legal Seminar (March 2022)
Making Sense of the Alphabet Soup:  FERPA, COPPA, SOPPA, ISSRA, MHDDCA, and PIPA and Strategies for Compliance, Secured Schools K-12 Data Privacy and Cybersecurity Conference (January 2022)