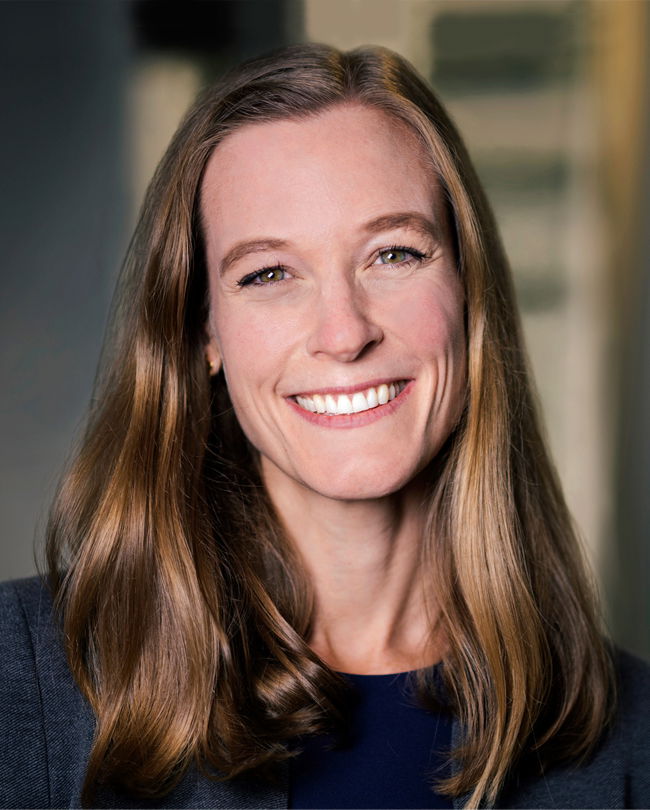 Emily P. Bothfeld
Emily Bothfeld counsels higher education institutions and K-12 school districts on various issues, including student discipline, Title IX, free speech and expression, student disability rights, board governance, and policy development. In her role leading the firm's Title IX practice, Emily performs extensive work with educational institutions to ensure compliance with Title IX and related laws in all aspects of employment and education, including recruitment, admissions, academic programs, counseling, financial assistance, athletics and extracurricular activities, and facilities access. Emily was instrumental in Robbins Schwartz's development of policies, procedures, and training materials for school districts and higher education institutions in response to the United States Department of Education's 2020 amendments to the Title IX regulations, and Emily has significant experience working closely with Title IX Coordinators and administrators tasked with investigating and adjudicating sexual harassment reports and complaints.
Emily also represents both educational institutions and private companies in matters related to student privacy. She regularly advises school districts regarding privacy considerations and compliance requirements associated with the use of educational technology platforms. She has significant experience negotiating data privacy agreements and education-related service agreements on behalf of schools and organizations. In 2020, Emily co-drafted the Illinois addendum to the National Data Privacy Agreement ("NDPA"), a standardized agreement used by school districts and educational technology vendors throughout the United States to streamline the contracting process and establish a consistent framework for protecting and managing student data. The NDPA is currently being utilized by approximately 750 school districts in Illinois and over 11,000 nationally to facilitate compliance with state and federal student privacy and security laws.
Emily has extensive experience representing educational institutions in responding to complaints filed with the U.S. Department of Education's Office for Civil Rights, Illinois State Board of Education, Office of the Illinois Attorney General, and Illinois Department of Human Rights. Emily regularly defends educational entities in state and federal court in defending against constitutional, civil rights, and breach of contract claims.
Before joining Robbins Schwartz, Emily represented students with disabilities in special education matters. Emily attended the George Washington University Law School, where she was a member of the George Washington International Law Review and the GW Law Moot Court Board. Prior to attending law school, Emily taught high school mathematics and science in Hangzhou, China.
Education
J.D., with honors, George Washington University Law School
B.S., cum laude, Vanderbilt University
Admitted to Practice
U.S. Court of Appeals for the Seventh Circuit
U.S. District Court for the Northern District of Illinois
Supreme Court of Illinois
Organizations
Trustee, Associated Colleges of Illinois
Chicago Bar Association
Illinois Council of School Attorneys
National Council of School Attorneys
Recent Publications
Recent Presentations
Best Practices for Safeguarding Data in an Increasingly Digital World, SecurED Schools: K-12 Data Privacy and Cybersecurity Conference (January 2023)
Legal Gymnastics in the Age of COVID and Other Challenges, Illinois Council of Community College Presidents Retreat (January 2022)
Making Sense of the Alphabet Soup:  FERPA, COPPA, SOPPA, ISSRA, MHDDCA, and PIPA and Strategies for Compliance, Secured Schools K-12 Data Privacy and Cybersecurity Conference (January 2022)