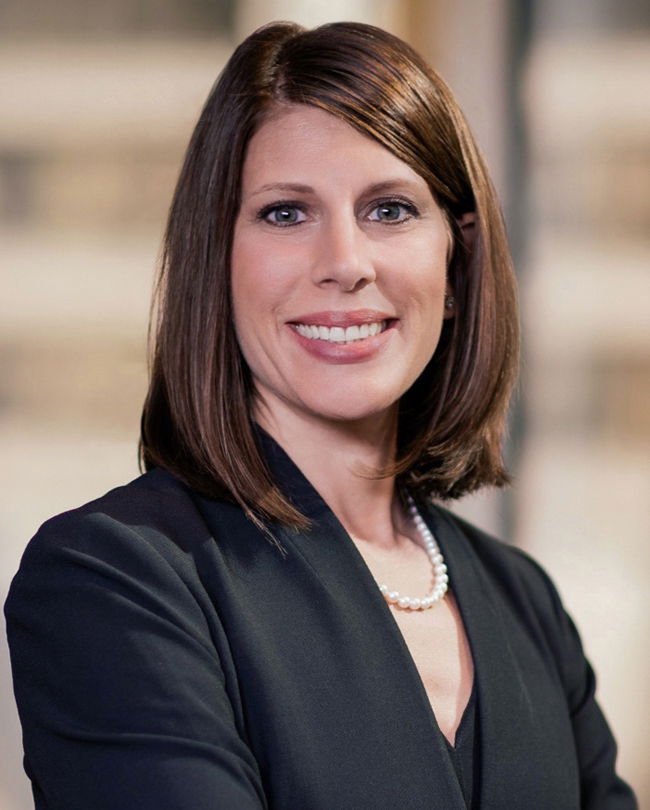 Catherine R. Locallo
Catherine Locallo's practice focuses on labor and employment law and board governance matters. She counsels employers in all aspects of employment law including hiring, employment contracts, employee discipline issues, terminations and reductions in force, collective bargaining and labor relations, nonimmigrant worker visas and employment discrimination matters. She also counsels public bodies on compliance with Illinois' Freedom of Information Act and Open Meetings Act. Catherine has extensive experience representing clients in court and administrative agency proceedings involving discrimination, retaliation and harassment claims.
Catherine is approved by the Illinois State Board of Education to provide school board member training.
Awards
Illinois "Rising Star," Employment & Labor Law (2015-2018)
Education
J.D., cum laude, The John Marshall Law School; Order of John Marshall
B.S., Southern Illinois University
Admitted to Practice
U.S. Court of Appeals for the Seventh Circuit
U.S. District Court for the Central District of Illinois
U.S. District Court for the Northern District of Illinois
Supreme Court of Illinois
Organizations
Chicago Bar Association
Illinois Council of School Attorneys
Illinois State Bar Association
National Council of School Attorneys
Third Vice President, Justinian Society of Lawyers
Co-Chair, Justinian Society of Lawyers Endowment Fund Scholarship Committee
Member, Oakton Community College Paralegal Advisory Committee
Member, Triton College School of Business Advisory Legal Committee
President, Board of Directors, Glenview Stars Hockey Association
UNICO National
Recent Publications
"Illinois Employers Ring in New Year with Five New Laws," Employment and Labor Law Flashpoints, IICLE (2022)
"Recent Seventh Circuit Case Addresses Declaratory Judgment, Equivalent Job, and Attorney's Fee Awards Under FMLA," Employment and Labor Law Flashpoints, IICLE (2022)
"Employee's Loss of Ability To Maintain Privacy Rights Is Not Injury Compensable Under Workers' Compensation Act," Employment and Labor Law Flashpoints, IICLE (2022)
"OSHA Pauses Vaccination and Testing ETS Following Legal Challenges," Employment and Labor Law Flashpoints, IICLE (2021)
"Chicago Teachers Union Claim Doesn't Survive Summary Judgment on Race Discrimination Claim," Employment and Labor Law Flashpoints, IICLE (2021)
"Effective January 1, 2022: Vast Expansion of VESSA," Employment and Labor Law Flashpoints, IICLE (2021)
"Illinois Committed to Restrictive Covenant Reform Through Passage of Senate Bill 672," Employment and Labor Law Flashpoints, IICLE (2021)
"Plaintiff's Cat's Paw Theory of Liability Failed To Scratch Surface," Employment and Labor Law Flashpoints, IICLE (2021)
"Walmart Need Not Change Shift Rotation Practice To Accommodate Religious Beliefs" Employment and Labor Law Flashpoints, IICLE (2021)
"CBA Provision Clearly Rebutted At-Will Employment Presumption for IT Employee," Employment and Labor Law Flashpoints, IICLE (2021)
"Employer's Judgment and Job Description Defeat Failure To Accommodate Claim," Employment and Labor Law Flashpoints, IICLE (2021)
"Recent Department of Labor Opinion Letters: Pay for Training and Travel," Employment and Labor Law Flashpoints, IICLE (2021)
"Sexual Harassment Prevention Training Compliance Required Before New Year," Employment and Labor Law Flashpoints, IICLE (2020)
"Will 'Scabby the Rat' Live To Fight Another Day?" Employment and Labor Law Flashpoints, IICLE (2020)
"Superintendent's Police Report is Protected Speech" Employment and Labor Law Flashpoints, IICLE (2020)
"Changing the Landscape: Abusive Conduct Not Protected Under NLRA" Employment and Labor Law Flashpoints, IICLE (2020)
"COVID-19 Changes to Claims for Unemployment Benefits in Illinois" Employment and Labor Law Flashpoints, IICLE (2020)
"Seventh Circuit: Jury, Not Judges, Must Decide Coach's Sex Discrimination Claim" Employment and Labor Law Flashpoints, IICLE (2020)
"Examining DOL Rule on New Employee Leave Rights" Employment and Labor Law Flashpoints, IICLE (2020)
"Better Safe Than Sued – Issuing Timely FMLA Notices" Employment and Labor Law Flashpoints, IICLE (2020)
"Unions Strike Back Through Amendments to Illinois Public Labor Acts" Employment and Labor Law Flashpoints, IICLE (2020)
Recent Presentations
Legal, Legislative and Ethics Update, ICCTA Illinois Council of Community College Presidents Meeting (November 2022)
You're On the Board, Now Elevate Your Game, ICCTA Annual Conference (November 2021)
Is PERA Dead?? Implementation of a Local Appeals Process for Unsatisfactory Ratings, IASPA Annual Conference (January 2020)